The reality behind Captain Corelli's Mandolin: How a diary led to justice
Posted on 22 July 2019
The poster for the cinematic release of Captain Corelli's Mandolin, which depicted Penelope Cruz in all her bare-décolletage glory sharing an intimate kiss with Nicolas Cage, sold the 2001 war film as a romance. But hardly anything about the true events that inspired the book and film could be deemed romantic.
Now, having been adapted into a full-fledged stage play, Captain Corelli's Mandolin is set to hit the West End's Harold Pinter Theatre this August and we've taken it upon ourselves to compile a summary of some semi-recent events that went down regarding the 60-year-old true story. So what is the diary that recently brought a Nazi from the world of Captain Correli's Mandolin to justice? Find out below.
What was the Cephalonia Massacre that inspired Captain Corelli's Mandolin?
The Massacre of the Acqui Division, also known as the Cephalonia or Kefalonia Massacre, was the mass execution of Italian soldiers carried out by the Germany Army. The bloodbath was in retaliation against Italy after they signed an armistice with Allies and thereby switched sides in World War II. Approximately 5,500 enlisted Italian soldiers and 500 Italian officers were slaughtered during and after the fight while the remaining Italian servicemen were shipped to Germany and saw 3,000 of them drown, making it one of the largest mass murders to take place either just before or during the Second World War. The Nanjing Massacre from 1937-1938 left an estimated 300,000 dead while the Katyn Forest Massacre saw 22,000 Poles murdered by the Soviet military police.
The diary that led to a recent Nazi prosecution in Italy
In 2010, after a diary was found in which German soldiers were accused of bragging about slaughtering dozens of Italian servicemen, an investigation into the Cephalonia Massacre was re-opened and former German soldiers who were accused of involvement were suddenly faced with imprisonment.
The diary was that of military chaplain Luigi Ghilardini, written just after the massacre in which he alleged that two German prisoners of war had boasted about shooting 170 unarmed Italian soldiers who had surrendered. The diary was rediscovered in Rome in the Italian Army's archives when the German officer Lt Otmar Muelhauser was being investigated for war crimes. His case was dropped after he passed away in his Munich home in 2009, but that didn't stop the Italian government from going after another German Nazi: Alfred Stork.
In 2005, the former corporal in the Wehrmacht had already confessed to ordering the execution of at least 117 Italian officers after they had surrendered. But it wasn't until the diary detailing the boasting of the murder of over 100 Italians was recovered when Roman military prosecutor Marco De Paolis decided to move along full throttle with Stork's prosecution. It didn't help that Stork's fellow German comrades were hesitant to incriminate him, a fact De Paolis denounced as a "disgusting code of silence." However, in October 2013, Alfred Stork, then 90 years old, was finally convicted for his role in the mass execution and was sentenced to life imprisonment.
Previously only one person had ever been held accountable for their part in the Cephalonia Massacre: General Hubert Lanz, who served just 12 years in prison after being convicted at the Nuremberg war crime trials in 1948.
Why see Captain Corelli's Mandolin in the West End?
Although Louis de Bernières's best-selling novel and subsequent film see the Cephalonia Massacre as a backdrop to a love story, and in spite of the merciless brutality of the massacre itself, Captain Corelli's Mandolin is still worth a read and now definitely a viewing. With the upcoming premiere of the stage play at the Harold Pinter Theatre, this brilliant story couldn't be more accessible than now, practically located right in your own backyard. As proven by James Cameron's Titanic, which romanticised the disastrous sunken ocean liner in 1912, it's perfectly okay to enjoy historical fiction so long as you know what really happened.
Save up to £32 on Captain Corelli's Mandolin tickets now on sale!
Captain Corelli's Mandolin sees a young Italian officer stationed on the island of Cephalonia fall in love with local Greek woman Pelagia. Can their unsuspecting love stand the test of war? Tickets for Captain Corelli's Mandolin are now on special offer as part of our #LTD20 summer celebrations. This year, London Theatre Direct turns 20 years old, and as a gift to our customers, we are offering discounted London theatre tickets to a number of top West End shows! Party like it's 1999 and book your discounted tickets for Captain Corelli's Mandolin now while stocks last!
Book by 23 July 2019 and get £66 tickets for just £40 (save 39%), £54 tickets for just £30 (save 44%), £42 tickets for just £20 (save 52%), and £30 tickets for just £20 (save 33%). This offer is valid for all performances until 3 August 2019.
🎟 Book Captain Corelli's Mandolin discounted tickets here and save up to 52%.
#LTD20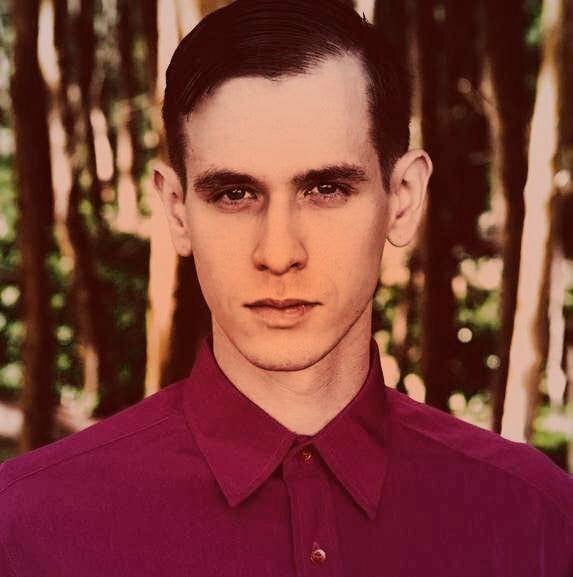 Ephram is a jack of all trades and enjoys attending theatre, classical music concerts and the opera.