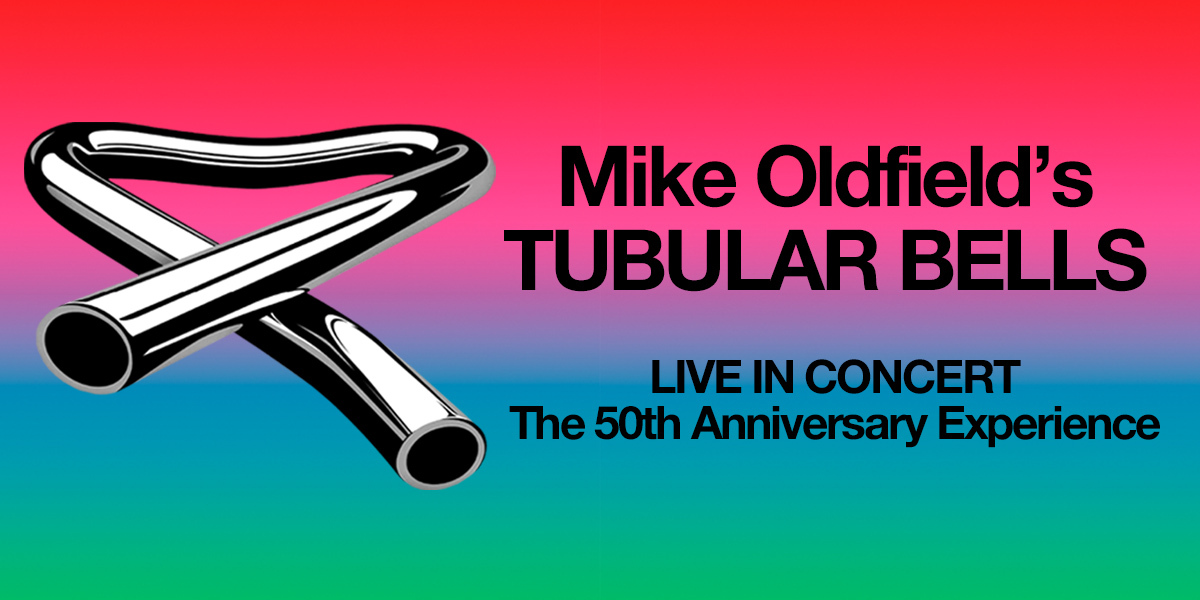 Royal Festival Hall, Southbank Centre, London
Celebrate the 50th anniversary of Tubular Bells with a live concert!
Keep me updated
We'll tell you as soon as tickets go on sale:
Tickets for
Tubular Bells Live in Concert
now on sale!
It's hard to believe it has been 50 years since Mike Oldfield began to write Tubular Bells. Celebrate half a century of this haunting music at the Southbank Centre this summer. This celebratory concert comes to the Royal Festival Hall for a limited run of 10 performances only! Don't miss out on your chance to book Tubular Bells Live in Concert tickets now!
Circa Contemporary Circus and a live band present Tubular Bells
When the opening theme of Tubular Bells became part of the soundtrack to the smash hit film The Exorcist it entered pop culture and our consciousness and never left. Now, on the 50th anniversary of its conception, Tubular Bells comes to the stage of the Southbank Centre's Royal Festival Hall with a full band and ten performers from Circa Contemporary Circus to bring the music to life and give it physical form as it progresses through a myriad of styles including, classical, jazz, folk, progressive rock and electronica.
The entire performance is directed by Yaron Lifschitz with musical direction from Robin Smith. Smith has collaborated with Oldfield over the past three decades for performances as memorable as the 1992 Edinburgh Castle concert and the performance at the 2012 London Olympics Opening Ceremony. This stunning performance of Tubular Bells comes to London for a brief 10-show run ahead of a world tour.
Tubular Bells in Concert in London for 10 performances only!
Do not miss the incredible 50th-anniversary celebration of this iconic music. Performances and seats are limited to be sure to book tickets for Tubular Bells in concert now!
Age restriction
This event is recommended for ages 12+
Running time
To be confirmed.
Performance dates
7 August - 15 August 2021
Special notes
Please note that Mike Oldfield is not performing at this event.