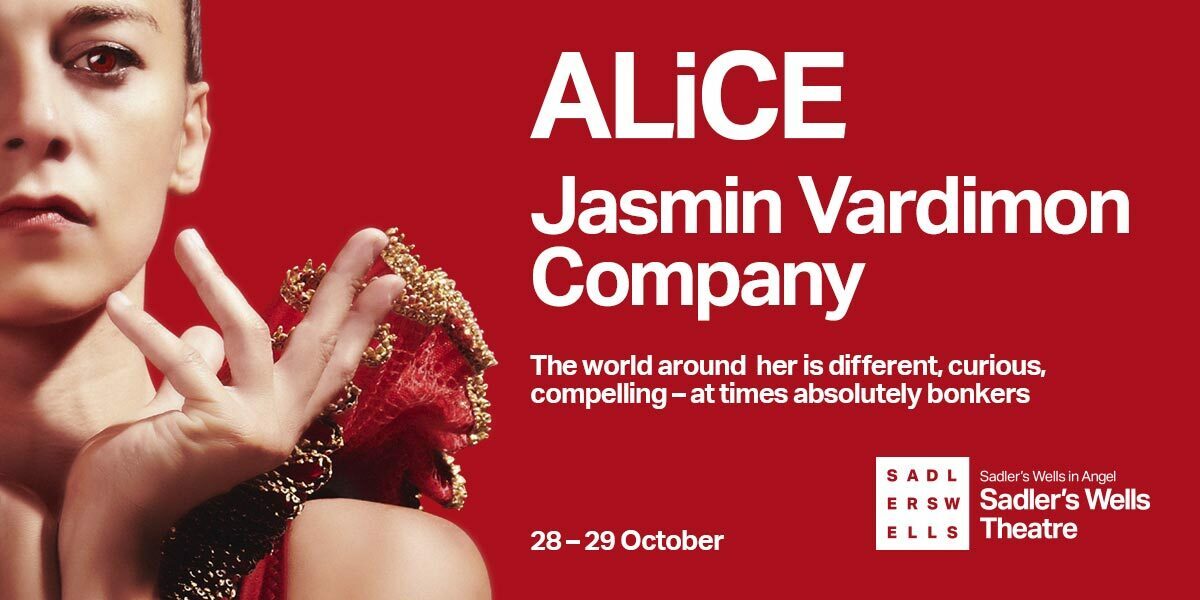 Jasmin Vardimon - ALiCE comes to Sadler's Wells Theatre for a stunning showcase of dance.
Tickets for Jasmin Vardimon - ALiCE are available now!
Based around the classic tale of Alice in Wonderland, the re-imagined VR dance experience Jasmin Vardimon - ALiCE is set for an explosive debut at Sadler's Wells theatre this October, for a strictly limited run. Tickets for this striking sensory wonder are available now! 
The story of Jasmin Vardimon - ALiCE
In a world like no other, one woman is uncertain of who she is or where she is going. Is she a child, or an adult? Is she exploring, or she is escaping? As she pushes forward, powers within her changing body reveal themselves, as she navigates a realm of eccentricty, fascinaton and curiosity. 
About Jasmin Vardimon - ALiCE
Following the critically-acclaimed success of her adaptation of Pinocchio, award-winning choreographer Jasmin Vardimon's take on the mind-bending original is built from innovation and astonishing imagery. Jasmin Vardimon - ALiCE captures a story of identity, through powerful and moving dance performances, stunning scenery and kinetic energy. Full casting and creatives information will be released in due course. 
Jasmin Vardomon - ALiCE tickets are available now!
Tickets for Jasmin Vardimon's retelling of Alice in Wonderland are available now, be sure not to miss this artful and inspiring production!
Age restriction
This production is suitable for ages 7+ with parental advisory.
Running time
1 hour 30 minutes
Performance dates
28 - 29 October 2022
Content
This production contains some adult themes.
Venue Information
Sadler's Wells
Rosebery Avenue, Islington, London, EC1R 4TN
Cast Includes