Top 5 most anticipated West End plays for 2019
Posted on 27 December 2018
If you happened to go to the theatre in 2018, then you most certainly remember having dozens upon dozens of options to choose from. In addition to such established London theatre classics as The Woman In Black and Agatha Christie's The Mousetrap, theatregoers were met with many critically acclaimed plays featuring hot topic issues, including Nina Raine's tense drama Consent (Harold Pinter Theatre) and the thought-provoking piece Rasheeda Speaking (Trafalgar Studios 2), which examined racism in the American workplace.
Trafalgar Studios proved to be one of 2018's top venues for plays with such surprise hits as Arinzé Kene's Misty and Natasha Gordon's Nine Night. Meanwhile, the Harold Pinter Theatre together with Jamie Lloyd premiered the first-ever Pinter at the Pinter season, which staged many of the playwright's rarely seen plays.
Now with 2019 upon us, we weigh in with our picks for the top 5 most anticipated plays for 2019. Read our list below.
Tom Hiddleston Betrayal tickets still available!
Betrayal (6 Mar – 1 Jun)
From the moment Betrayal tickets went on sale, people have been rushing to get their hands on the golden Tom Hiddleston ticket! Following a month-long run of Pinter 7: A Slight Ache/The Dumb Waiter, which features a star-studded cast comprised of Danny Dyer and Martin Freeman, Loki actor Tom Hiddleston will take to stage in the role of Robert in of the fastest selling London plays in recent memory. Betrayal uses a unique reverse chronology plot device to betray time itself while telling the story of infidelity. The original 1978 National Theatre production starred Michael Gambon, Penelope Wilton, Daniel Massey, and Artro Morris. Hurry and get the last remaining Harold Pinter Betrayal tickets while you still can, or you may just live to regret it!
Book tickets to see Tom Hiddleston in Betrayal at the Pinter.
A thrilling LGBT play at Trafalgar Studios
Coming Clean (9 Jan – 2 Feb)
This highly anticipated play about two gay men in an LDR that begins to shatter is a highlight of next year's programming for Trafalgar Studios. Tony and Greg must choose between a genuinely faithful relationship or an open relationship. Their house cleaner, Robert, gets thrown into the mix just for good measure. Coming Clean is a one-of-a-kind play that covers one of the many hot topics in the gay community. Find out what happens to Tony and Greg and book your tickets to Coming Clean now for its highly limited run at Trafalgar Studios.
Book Coming Clean Trafalgar Studios tickets.
The All About Eve London premiere with X-Files' Gillian Anderson
All About Eve (2 Feb – 11 May)
Arguably some of the hottest Noel Coward Theatre tickets in years and backed by the star power of Gillian Anderson and Lily James, All About Eve is set to take the West End stage by storm! Based on the popular classic 1950 black-and-white movie of the same name and adapted for the stage by none other than Tony Award-winning director Ivo Van Hove, the play is guaranteed to be a hit amongst critics and audiences alike. All About Eve is the latest London theatre show to be based on a decades-old film following last summer's Brief Encounter at the Empire Cinema, which shows a trend in 'oldie but goodie' West End productions. When Broadway's biggest star Margo Channing hires Eve Harrington as her assistant, she soon learns of the dark side of fame where there's always a younger and more beautiful actress waiting to take your place...by any means necessary.
Book All About Eve Noel Coward Theatre tickets.
The hit play about Shakespeare's muse transfers from the Globe Theatre
Emilia (8 Mar – 15 Jun)
11 performances at Shakespeare's Globe is all it took for Emilia to receive the green light for a West End transfer, and following a smash-hit Oscar Wilde season, the Vaudeville Theatre is just the ticket for this all-new play by Morgan Lloyd Malcolm about Shakespeare's rumoured muse, Emilia Bassano. The 17th-century poet was the Victorian poster child for feminism long before the #metoo movement shook the world. Nicknamed the Dark Lady in William Shakespeare's sonnets, Emilia was not afraid to stand up for what's right. The play has received overwhelming critical acclaim. Be sure to get tickets early for the best theatre seats possible!
Book tickets to Shakespeare's Globe's Emilia at the Vaudeville Theatre.
The Lehman Trilogy West End tickets are selling fast!
The Lehman Trilogy (11 May – 3 Aug)
The upcoming Piccadilly Theatre premiere of The Lehman Trilogy is fast approaching and it is set to be one of the biggest plays of 2019! At three hours long and with two intervals, the play isn't called a trilogy for nothin'! Each act depicts a different generation of the Lehman family (played by Simon Russell Beale, Adam Godley, and Ben Miles) and chronicles their financial empire as it rises to the top before it comes crashing down. The play's brilliant iconography of a man tightrope walking between two New York skyscrapers serves as a metaphor for the devastating financial crash. The Lehman Trilogy completely sold-out at the National Theatre and it is reasonable to believe that Piccadilly Theatre tickets will sell out as well! Get your Lehman Trilogy tickets early and avoid disappointment!
Book tickets to The Lehman Trilogy.
---
Read our list for the top 5 most anticipated West End musicals for 2019.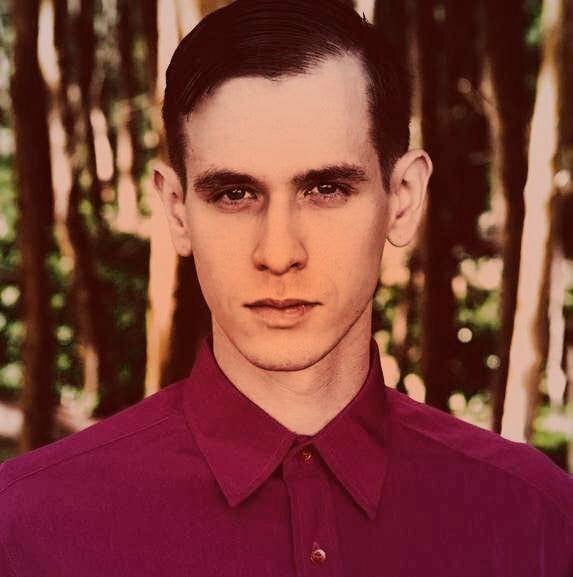 Ephram is a jack of all trades and enjoys attending theatre, classical music concerts and the opera.