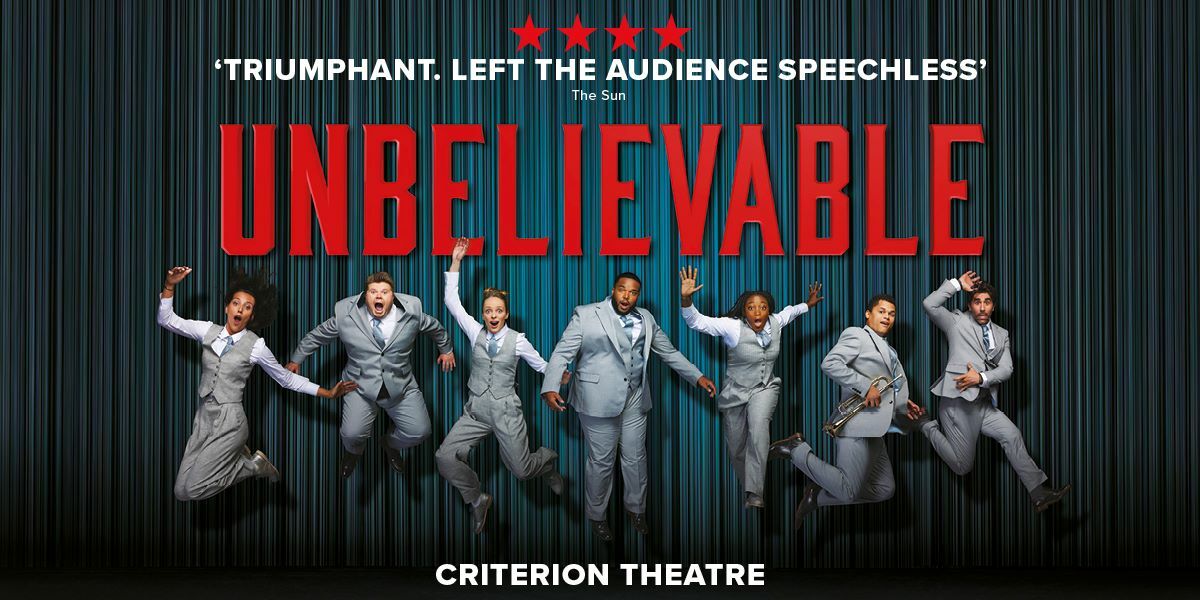 Criterion Theatre, London
Derren Brown presents Unbelievable - a spellbinding night of masterful magic!
Tickets for Derren Brown presents Unbelievable are available now! 
Ladies and gentlemen, boys and girls, acclaimed psychological illusionist Derren Brown announces his astounding new show Unbelievable! Don't believe in magic? You will after this.
Following the incredible success of his previous production Showman, Unbelievable is a new showstopper that is sure to be an unforgettable night of epic illusions. Book your tickets now for Derren Brown presents Unbelievable at the Criterion Theatre and prepare to be bewitched! 
Please note that Derren does not appear in Unbelievable.
About Unbelievable 
In a world where everyone is performing their own kind of magic trick, Unbelievable takes sorcery to a whole new level - blending theatre and illusions in a way never seen before on stage. Featuring a talented company of performers and a New York Subway band, Unbelievable will bring to life an evening of unexplainable trickery, whilst also including an updated version of the one-act play Will, The Witch and The Wolfman. 
A combination of comedy, song and illusion, the show is an experience like no other, where you, the audience, are an integral part of the show. 
About Derren Brown
Derren Brown is a British illusionist, mentalist, and author known for his stage performances and TV shows that blur the line between magic and psychology. He first gained mainstream attention with his Channel 4 television specials such as Mind Control and Trick or Treat, which showcased his unique ability to manipulate people's thoughts and behaviours. Brown's performances often involve mind reading, suggestion, and hypnosis. He is also renowned for his skill at predicting human behaviour. Alongside his performing career, he has written several books on the topics of magic, mentalism and personal development.
The creatives of Unbelievable 
Unbelievable is created, written and directed by UK stage and screen phenomenon Derren Brown and long-time collaborators Andy Nyman and Andrew O'Connor.
"We have reimagined what a night of illusion could be. We have taken the love and experience we've put into my own stage work over twenty years and created, from the ground up, a proper, original, theatrical experience. I think we have liberated the magic show. It's going to be a glorious thing." - Derren Brown.
Unbelievable tickets are available now!
Although Derren Brown is not in the show, Unbelievable promises to be a night of mind-bending illusions and spine-tingling anticipation, straight from the brain of one of the greatest magicians in the world! Book your tickets now!
Age restriction
This production is suitable for ages 8+
Running time
To be confirmed
Performance dates
19 September 2023 - 7 January 2024
Content
May contain flashing lights, haze, loud noises and jeopardy.
Special notes
Derren does not appear on stage in UNBELIEVABLE.
Special Offer
Derren Brown presents Unbelievable Ticket Offer Details
SAVE ON TICKET PRICES Valid Tuesday - Friday evenings and Sunday performances 14 November 2023 - 7 January 2024. Book by 10am 6 December 2023.