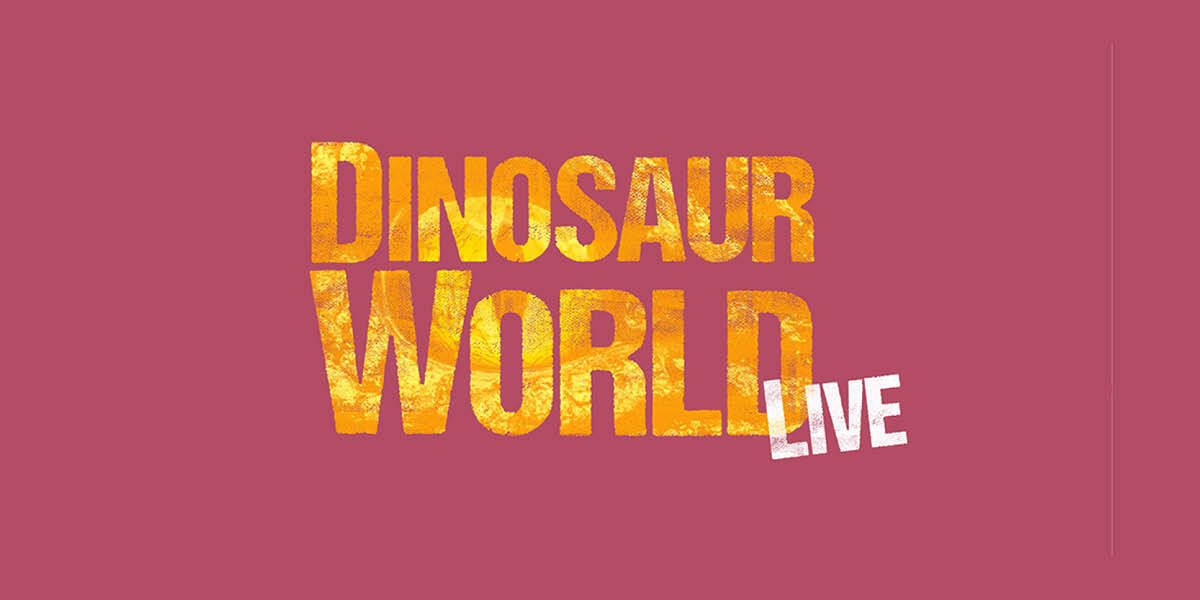 Open Air Theatre, Regent's Park, London
Experience the dangers and delights of Dinosaur World Live in this interactive family show
Dinosaur World Live tickets are back from extinction! 
If you've been on the lookout for a roar-some interactive show for the whole family, then look no further than Dinosaur World Live. Tickets for this spectacular experience are just the thing for dinosaur-obsessed kids (and adults of course). This showcase of dangerous and delightful dinosaurs is coming to Regent's Park Open Air Theatre. Book your tickets today!
Dinosaur World Live – A scaly spectacle
Are you ready to explore an astounding pre-historic world? If you're daring enough, then grab your compass and join fearless explorer Miranda and discover a whole range of remarkable creatures. Meet all your favourite dinosaurs, including the Triceratops, Giraffatitan, Segnosaurus and, of course, the Tyrannosaurus Rex!
Parents, your dinosaur-crazed little ones could have the opportunity to go on stage and help feed the creatures during the show, There's also a post-show meet-and-greet where you'll get up close and personal with the dinosaurs and maybe make a new friend or two. Just watch your fingers as you pet them!
About Dinosaur World Live
Not only is this marvellous Jurassic adventure entertaining, but it's also completely mind-expanding. War Horse-style puppeteers manipulate a mass of different creatures, the likes of which include a T-Rex towering high above the audience as it has the whole family entranced. This natural history lesson will leave you jaw-dropped as you become spellbound by Max Humphries' astounding designs.
The 50-minute show is written and directed by Derek Bond (Little Shop of Horrors, Sweet Charity) and has been a hit on its previous Mesozoic escapades. Not only does this interactive show let you get right where the action is, but unlike other theatre experiences, it also encourages you to take pictures and tag them online as you watch – what a great way to document your otherwise unbelievable adventure!
Dinosaur World Live tickets going extinct fast!
You won't want to miss out on this prehistoric expedition to see your favourite Jurassic beasts come to life. Tickets for Dinosaur World Live are a guaranteed way to get into the good books of your kids! Be sure to book your Dinosaur World Live tickets now before they're all snapped up!
Age restriction
This production is suitable for ages 3+, although younger children are welcome. Everyone aged two and over must have their own ticket.
Running time
50 minutes (no interval) + 15 mins post show Meet and Greet with the Dinosaurs.
Performance dates
11 August - 3 September 2023
Content
Recommended for ages 3 and above.
Special notes
A special meet and greet after the show offers all our brave explorers the chance to make a new dinosaur friend. Everyone aged two and over must have their own ticket.
PLEASE NOTE: Tickets may only be exchanged or refunded in the case of a cancelled show. However, tickets are non-refundable in the event of cancellation or abandonment of a show as a result of the weather but may be exchanged to another performance, subject to availability, at Open Air Park Theatre. In the event of cancellation because of the weather, this will be announced at the time of cancellation, always after the scheduled start time of the performance, at the venue. If you decide not to attend a performance due to concerns over the weather and the performance goes ahead no refund, credit note, or exchange of theatre tickets will be possible.